Dehumidifier Comparison Guide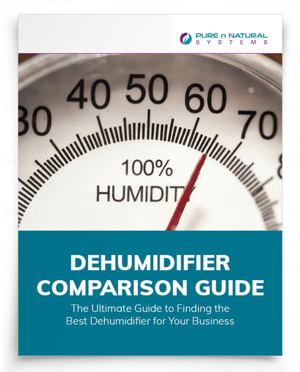 The Ultimate Guide to Finding the Best Dehumidifier for Your Business
Proper humidity control helps create a pleasant, healthy environment for workers, clients or customers, and other visitors to your commercial space.
It also helps keep costs down by protecting your goods, property or products.
With nearly three decades of experience in the industry, we've developed this guide to help you navigate the features of different models of commercial dehumidifiers to compare before you buy — and help you stick to your budget.
This guide includes:
A comprehensive guide to businesses that need dehumidifiers

Specifications to compare

Features to consider

Making a purchase

A complete visual comparison chart with product images, specs
To access your FREE guide, just fill out the form* to the right.