Bottleless Water Cooler Product Comparison Guide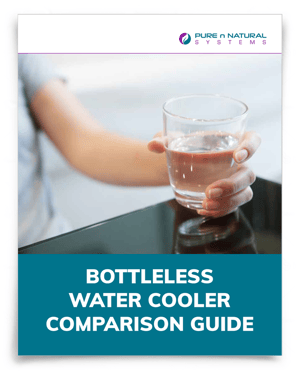 Fresh, clean water is essential to life—everyone needs access to healthy water for drinking at home and at work.
Bottleless water coolers are easy to install, cost effective, environmentally friendly and low maintenance. Gone are the need for inconvenient replacement jugs or wasteful bottled water.
With nearly three decades of experience in the industry, we've developed this guide to help you evaluate different models of bottleless water coolers before you buy.
This guide will help you compare the main features of different bottleless water cooler models:
Size

Dispensing area

Temperature options

Tank size

Filtration types, such as reverse osmosis, UV and more
To access your FREE guide, just fill out the form* to the right.